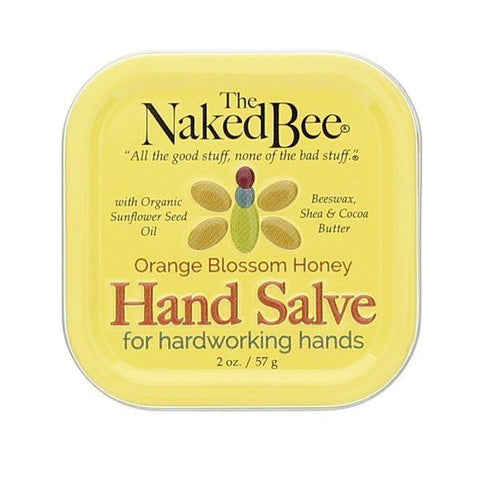 Orange Blossom Honey Hand Salve
SKU:
Hand Salve to Help Soothe and Protect Skin
Orange Blossom Honey Hand Salve from The Naked Bee is intended to provide relief for rough hands.
This salve contains
Sunflower seed oil
Beeswax
Shea butter
Rosemary leaf extract
Vitamin E
Sunflower seed oil may help to moisturize the skin. It is also high in vitamin E, which may act as an antioxidant and help to reduce irritation.
Shea butter contains fatty acids that may help to promote recovery from skin injuries. Shea butter may also help to reduce skin issues.
Beeswax may help to soften and protect the skin. It may also have antibacterial properties.
Rosemary extract may also have antibacterial abilities.
Apply to help soothe hands anytime.
---
We Also Recommend