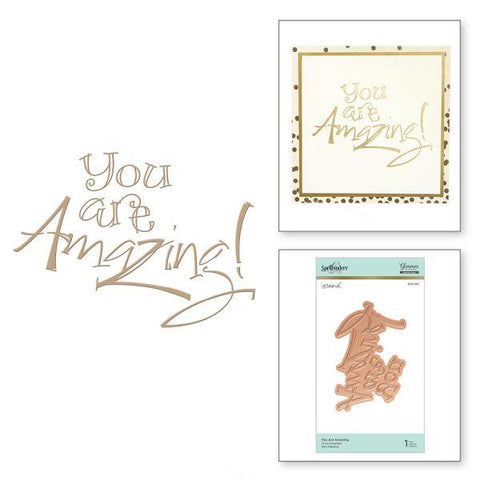 Glimmer Hot Foil Plate - You Are Amazing
SKU:
You are Amazing Glimmer Hot Foil Plate includes one plate with the phrase You Are Amazing in a fun and dynamic font.
London-based world-renowned Scribe, Paul Antonio, brings his beautiful calligraphy art form expressed through his line of Glimmer Hot Foil Plates. Glimmer Hot Foil Plates add stunning foil features to any project from cards to mixed media and beyond. They are designed to be used with Spellbinders Glimmer Hot Foil System (or other compatible hot foil system). Depending on its design, some plates may be used for letterpress and embossing.
Approximate size: 4.50 x 3.30 in. 11.40 x 8.40 cm