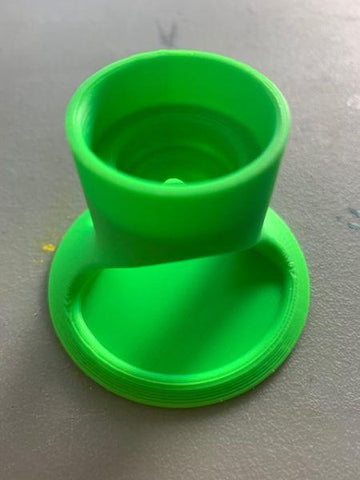 Large Glue Holder - Green
SKU:
This tool holder is compatible with the following items:
Precision tip bottle, Fine tip glue pen, Gina K Connect glue, Jewel picker, Paper-piercing tool, Nuvo drops, Ranger Fine Tip Applicators 0.5 and 2 ounce sizes, ScraPerfect No-Clog Writing Cap 0.5 and 2 ounce sizes, Fabric paint, Stickles, Alene's Tacky glue, Liquid Pearls, Lawn Fawn glue tube, Art Glitter glue, Aqua painter, Watercolor brush, Glossy Accents, Multi Medium Matte, Zig glue pens, Craft Tweezers Precision Tip, Fiskars Fingertip Control Craft Knife
This is a perfect work space companion for anyone who does card making, scrapbooking, paper crafts, mixed media, quilling, or fabric painting. The tool holder is 3D printed in PLA plastic. With this tool holder you will no longer search for your tools in vain again. Plus ensuring that your fine tip glue bottle is primed and ready when you need it. No more worrying about your glue spilling or leaking because your bottle fits securely into the opening with the tip visible through the four windows. The bottom of the holder will protect your work surface from any glue leaking and reducing your clean up time.
---
We Also Recommend